AinsiFont
Créations sur mesures.
Customised creations.

De la Signature, Logotype de marque
...à la famille de caractères.


Info.
Création d'une famille de caractères composée
de quatres alphabets permettant de différencier
les gammes de produits de la marque Quechua.

Bionnassay pour le Ski de randonnée,
Forclaz pour la randonnée en haute montagne,
Arpenaz pour la randonnée loisir,
Capcir pour le ski nordique.


Info.
Creation of a family of characters comprising
four alphabets to help distinguish each of
the Quechua brand's product ranges.

Bionnassay for cross-country skiing,
Forclaz mountain hiking,
Arpenaz for recreational hiking and,
Capcir for Nordic skiing.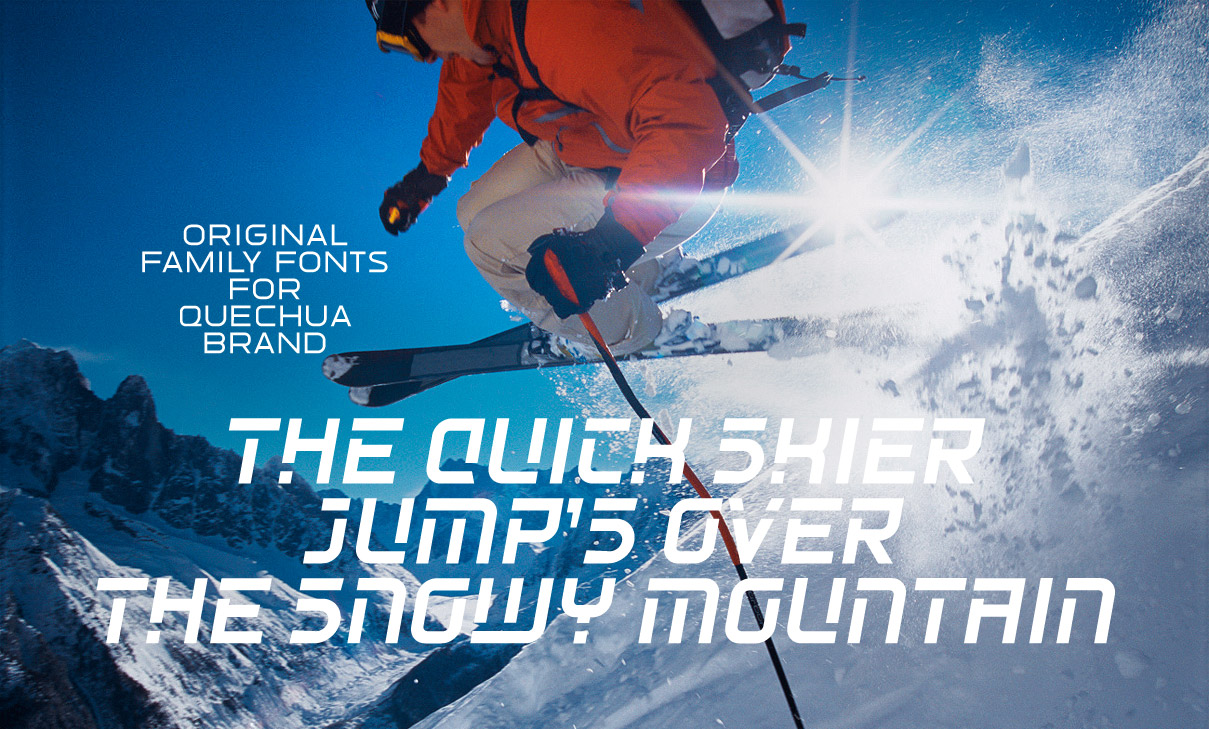 Quechua ( depuis 1997 ) est une marque
de produits pour la pratique des sports
de montagne dont le siège se trouve à Domancy
en Haute-Savoie. F-74

La marque propose des produits pour
la randonnée, le trail, le raid et le ski nordique.
Elle est vendue dans les magasins Décathlon
et dans les magasins de sport.
Quechua, which was launched in 1997, is a brand of alpine sport products. Its head office is located in Domancy in the Haute-Savoie region of France. F-74

The brand has products for hiking, trail running, adventure racing and Nordic skiing.
It is sold in stores of the Decathlon chain and other sporting goods stores.